Tag Archives:
kansas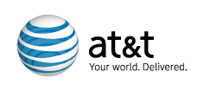 AT&T U-verse
TV has reached a milestone of more than 100,000 customers in the Greater Houston area.
AT&T U-verse services were first introduced in the Houston area nearly two years ago
in November 2006. AT&T is continually expanding availability to more Houston-area
residents, and U-verse TV is offered today throughout the Houston region, including
parts of Brazoria, Fort Bend, Galveston, Harris and Montgomery counties.
The rapid expansion of AT&T U-verse in the Houston area mirrors the growth and popularity
of U-verse services nationwide. AT&T U-verse TV ranked "Highest in Residential Television
Service Satisfaction in the South Region," according to the J.D. Power and Associates
2008 Residential Television Service Provider Satisfaction Study. AT&T is on track
to reach one million customers by the end of 2008.

Read the original here:
AT&T U-verse TV Surpasses 100,000 Subscribers in Houston