Monthly Archives:
January 2010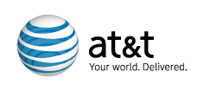 AT&T announces
the addition of MSNBC and MSNBC HD to the AT&T U-verse TV channel lineup in parts
of Connecticut. The channels — which have previously been available to many local
U-verse TV subscribers — are now available to every U-verse TV customer in Connecticut.
MSNBC is available as part of the U100 package on channel 215, and MSNBC HD is available
with an HD service subscription on channel 1215.
The U-verse HD channel lineup in Connecticut offers access to more than 120 HD channels.
AT&T U-verse offers multiple combinations of TV, Internet and Voice packages to customize
your experience. Standard professional installation is included with most packages,
and you also get a 30-day money-back guarantee.

See more here:
AT&T Adds MSNBC and MSNBC HD to U-verse TV Channel Lineup in Parts of Connecticut